What Waits in the Woods,
by Kieran Scott
Publication:
March 31, 2015, by Point
Genre:
Young Adult Fiction, Contemporary, Horror
Pages:
288
Format:
Hardcover
Source:
Borrowed
Rating:
It's a beautiful, sunny day. Callie Velasquez holds hands with her boyfriend Jeremy as they follow Callie's new BFFs Penelope and Lissa up the trail. The four friends are embarking on a camping trip -- a trip that immediately goes awry. They lose their way on the trail, and encounter a charismatic stranger with questionable motives. And when Callie stumbles upon a dead body, it becomes clear that the danger that lies in the woods is deadlier than she could have ever imagined. Tensions mount and friendships are tested as these teenagers try to survive the most sinister of circumstances.
My Thoughts:
I feel evil when reading a horror story, but don't worry—nothing eerie is coming out of this fabulous personality, my friends. I've read tons of novels by Kieran Scott in the past, from the Private series to the Only Everything trilogy, and never have I ever expected that she'd eventually write a classic in-the-woods horror standalone story. And guess what? It ruled and blew my expectations to a town far far away—the woods where this took place. HOLY SHIZ.
Since I am the fond black sheep who usually gets superbly surprised and/or pissed off when reading a book that everyone else hated/loved, I was kind of in the in-between with this one. Obviously Scott has impressed me in the past, and I just wanted to be another happy reader, having a good time with a thriller. Thank goodness I didn't read this around midnight, or I would've freaked out. Let's just say that the answer and solution to the whole problem is right around the corner into someone readers know from the start. It's fucking creepy, but interesting at the same time. Your typical American horror story (not referring to the show, guys!) is just about to get even more hellish.


"Someone could be out there right now, watching them. She felt as if she could hear them breathing. At any moment the person, the thing, whatever it was, could pounce. And just like that, they'd all be gone. Vanished." (Hardcover, page 20)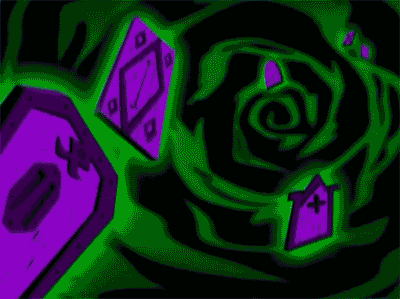 You'll be so scared that you'll need to sleep with the lights on.
I guess that I would've been fine (or even better) if I read this at night since the feels would really explode and be released into the wild. But then I would've gotten so much more distracted, stopping to look around my reading area every few pages that everything's in place and no one's watching me—that kind of thing. Some people should definitely take a precaution, this is one of the wildest books I've read this year, and it all starts from that spooky cover that reminds me of The Cabin in the Woods. If they stayed in a cabin, that wouldn't even have been half as bad. Camping and getting lost? Now that's a whole different story that I'm sure no one would want to discover and go through. Ouch.
Callie and her two new best friends and her boyfriend are off camping into the woods for a few nights when things suddenly turn for the wrong at the start. They lose more than half of their food supply and end up getting lost in the woods, with cell phones damaged and no signal. Then she finds a body, and things only get wilder from there. What the hell are you supposed to do when it's the final countdown and you have nowhere to turn to?

This was crazy. If I had to choose between one sentence to describe the book, I'd choose that simple one. The story had a very simplistic, easy plot to follow, but it went nuts and I couldn't keep track of what my predictions and theories are. Could this be like some kind of Texas Chainsaw Massacre, I wondered. From the experience that Scott has with her Private series filled with some murders and mysteries, I guess that this is a perfect way to follow, especially since this premise and idea hit readers hard, or at least I know that it did to me. I can't stop thinking about all of the goodness that it had and the enjoyment that I eventually realized that was all in me by the end. To this extraordinary moment, I can't stop thinking about the plot and what awesomeness this book has. Everyone needs to pick up this short read and become obsessed!
"To her there was nothing more satisfying than being in the bookstore the day the latest book in a series was released, picking it up off the shelf, reading the first page, bringing it to the counter, being one of the first people to buy it, then scurrying off to a corner to devour chapter one. She loved the feeling of a big, heavy book in her hands. She loved marking the pages with the flap of the jacket to see how far she'd read. That was who she was." (Hardcover, page 48)
Me to Kieran Scott.
As you can tell from that fabulous quote above, I love Callie's character. She's that perfect goody-two-shoes chick who is pure in heart and wants to be there for everyone. Yes, she longs for popularity and to be seen by others after feeling as a nerd for all of her life back before she moved to NY, but she's down-to-earth and not one of those chicks who goes camping for no reason, you know? She longs to have a regular, typical teenage life with her hot boyfriend, Jeremy, and have great friends, that's all. And honestly, the situation that she's put in isn't her fault at all, it's because of the people around her. (It isn't Jeremy's, either). Kieran Scott delivers a romance that's not so focused on the kissing, but the elements around the chemistry that cause the horror in the book. Penelope and Lissa are two complete bitches who don't know what they're doing, the typical stupid teenagers. I wish that they weren't like Mean Girls' Plastics. Ugh, I see the typical Regina George coming out of Lissa.
The plot was heart-racing, fast-paced and everything that I could've ever wanted. I could almost even picture the strange music playing in the background as I read, which I realize that I definitely could've played to get in the mood. Hmm... The ending was my only issue, as it wasn't very closing and just too predictable. They obviously got back together, and things obviously turned out to be okay. Why hadn't there be some kind of plot twist that scared readers even more? It's like the calm in the storm or something, it all plays out with pure sunshine afterwards. Ugh. TAKE A LOOK AT THE TITLE, FOR PETE'S SAKE.
I can't even try to repeat how many times I fidgeted and was scared for my life while reading. With Scott's writing, you're sucked in immediately and you're unable to stop reading until the final page, which did leave readers with a tiny hint of predictability, but it was a great novel that I will remember for ages. I highly recommend it, and you'll enjoy every bit of it, from character to character or page to page. Beware, this would be an amazing movie and you'll get even more afraid. What waits in the woods is... a copy of this gorgeous read!


Favourite horror reads? IT'S ONE OF MY FAVOURITE GENRES!