Death of a Salesman,
by
Arthur Miller
Publication:
October 28, 1976, by Penguin USA
Genre:
Adult Fiction, Play, Classic
Pages:
140
Format:
Paperback
Source:
Borrowed
Rating:
Ever since it was first performed in 1949, Death of a Salesman has been recognized as a milestone of the American theater. In the person of Willy Loman, the aging, failing salesman who makes his living riding on a smile and a shoeshine, Arthur Miller redefined the tragic hero as a man whose dreams are at once insupportably vast and dangerously insubstantial. He has given us a figure whose name has become a symbol for a kind of majestic grandiosity--and a play that compresses epic extremems of humor and anguish, promise and loss, between the four walls of an American living room.
My Thoughts:
I had mixed expectations for Arthur Miller's Death of a Salesman solely because I did not want another Great Gatsby redo or copycat. I had previously heard that the American Dream is a major theme featured in this play, and I was quite skeptical of it as the message usually tends to be the same in these kinds of story: money isn't everything. DON'T LET YOUR EXPECTATIONS CHANGE YOUR EXCITEMENT FOR THIS PLAY: this was a fantastic play that was so impressive and easy to analyze. In fact, Miller's writing made analyzing fun for me. I'm usually not the type of person who's interested in seeing beyond the lines and trying to distinguish the author's purpose for writing a certain piece of literature. However, in Death of a Salesman, it was impossible to not search for some extra meaning.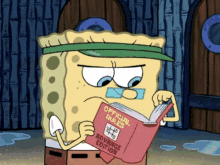 To quickly summarize the story, this basically focuses on the Loman family, specifically on Willy Loman and his struggles of living in a world which highlights the importance of gaining some kind of American Dream. Willy is a travelling salesman who travels around New England and the New York City area. The point of attack of this play allows audiences to enter the point of time in Willy's life where he is realizing that he has a greater potential and deserves a better job, and life. However, Willy establishes a facade towards his family, causing them to believe that Willy is more "well-liked" and successful than he seems. This disturbs the relationship amongst Willy and his eldest son, Biff, who views Willy as a role model.
I enjoyed reading every single page of this play. In fact, I would be totally interested in seeing this being performed live. I love the realistic aspect of the play, as it surely addresses the lives of many Americans to this very day. The tensions in the relationships of the characters were interesting to examine, and made me become more interested in the 20s era of the twentieth century. As for any flaws in the story, if I were to give this play a five star rating, it needed an extra dash of something. Some kind of entertainment or plot twist or suspense, as, evidently, the fate of Willy Loman is already spoiled to us readers from the title. Whoa, how surprising it is that Willy's story will end in tragedy and he will die. This cannot even be identified as a spoiler. It's just common sense. The ending is where I can say that the book lost its entertainment aspect and caused readers to look in between the lines of the play. I do not know if that is my favourite approach to reading a story, that's for sure.
Death of a Salesman is some excellent, classic literature that should be continued to be read in classrooms all over the world. I found that it was easy to be entertained whilst reading it, and to analyze it for academic purposes (I had to read this for school, so finding some 'greater' message was beneficial). But even if you're not a student, READ THIS. Pick it up - it is not some kind of play that is difficult to understand (COUGH Shakespeare COUGH)!
What are some other works of literature that focus on the American Dream?